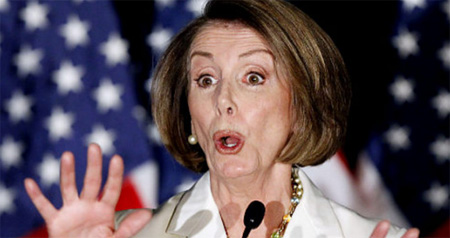 With the Democrats continuing to push for investigations into the possibility of Russia influencing the election, along with conspiracy theories regarding Donald Trump's campaign colluding with the Russians, it appears voters have finally had enough after being bombarded with headlines on a daily basis for months.
Almost since the day after President Donald Trump won the election in November, the Democrats have been waving the specter of Russian hackers launching an unprecedented attack on the election system for the sole purpose of helping Trump achieve victory over his challenger Hillary Clinton.
Now, after months of allegations backed up by absolutely no evidence, the latest Harvard-Harris Poll survey found that 64% of voters say the investigations into President Trump and Russia are hurting the country.
The majority of voters also feel it's time for Congress to move on to issues that Americans actually care more about, with 56% of respondents agreeing with that statement. Only 44% want to see the Russia investigation continue to be the primary focus.
As The Hill reports, a far higher percentage of voters say that the various Russia probes, of which there are 3 concurrent investigations active, are causing Congress to lose focus on issues that are most important to them. I suspect jobs and the economy are examples of such issues, which continue to be the highest trending concerns for American voters.
But far more — 73 percent — say they're concerned that the Russia probes have caused Congress to lose focus on the issues important to them. That figure encompasses 81 percent of Republicans, 74 percent of independents and 68 percent of Democrats.

"While the voters have a keen interest in any Russian election interference, they are concerned that the investigations have become a distraction for the president and Congress that is hurting rather than helping the country," said Harvard-Harris co-director Mark Penn. "Most voters believe that the president's actions don't rise to the level of impeachable offenses, even if some of them were inappropriate."
It's interesting to note that this response was consistent across party lines, with even 68% of Democrats agreeing the Russia investigation is preventing Congress from tackling more serious issues facing the country.
The Harvard-Harris poll even oversampled Democrats by 6% versus Republicans, which isn't nearly as extreme as most mainstream surveys, yet it proves that voters of all parties are fed up with conspiracy theories and unfounded accusations.
The Harvard-Harris online survey of 2,237 registered voters was conducted between June 19 and June 21. The partisan breakdown is 35 percent Democrat, 29 percent Republican, 30 percent independent and 6 percent other.
Another significant finding of this poll was that voters overwhelmingly agree that the president did not obstruct justice during his interactions with James Comey, assuming that the conversations went exactly as Comey outlined in his testimony, which considering his hatred for President Trump it's likely his statements were at best skewed.
While voters largely believe it was inappropriate of Trump to lean on Comey, most say his actions don't rise to the level of obstruction. Forty-two percent said Trump's actions constitute obstruction of justice, 37 percent said his remarks were inappropriate but not obstruction, and 21 percent said the president was within his rights to pressure Comey.
To put the above results in perspective, a total of 58% agreed the President did not obstruct justice, while 42% said they did.
These poll results only bolster the argument that the Democratic Party is destroying itself by being consumed with accusations of Russia's involvement in the election, desperately trying to absolve their party of failing to develop better policies than Donald Trump during the election. For further evidence of this fact, voters need look no further than the string of election losses the Democrats have suffered this year, failing to put up a single victory.
The inability of the Democratic Party to connect with voters culminated in the defeat of Jon Ossoff in Georgia, where republican candidate Karen Handel proved victorious in an election that the media hailed as a "referendum on Trump". If that's the case, then America has overwhelmingly chosen President Trump's policies over the constant stream of hate speech being spewed by all corners of the Democratic Party.
In reality, this entire "Russian hacking" narrative is a distraction to misdirect voters from the fact that Democrats have no solutions for the American people.  It is an attempt to undermine a duly elected president of the United States. If this attack on America's democracy was so extreme, then Barack Obama and his administration should be held responsible, as they had 8 years to secure the country against such attacks. Either this case is a complete fabrication, or Obama has yet another massive failure to add to his fading legacy.
---