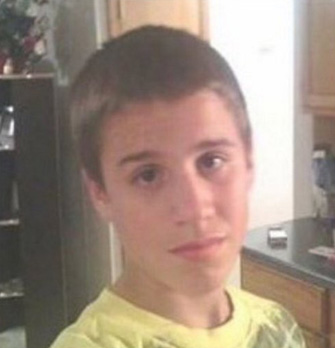 A GoFundMe page has been set up on behalf of Austin Hilbourn and his family, after he was the victim of a brutal kidnapping in Chicago perpetrated by two men and two women who implied the act was racially motivated.
Hilbourn is an 18-year-old "special needs" teen who was abducted last week and held for up to 48 hours by four kidnappers who repeatedly cut into his scalp, cut his cloths, kicked him and even forced him to drink toilet water, while at times yelling "F*** Donald Trump, F*** white people, boy!"  The police found the victim wandering the streets and "in crisis" after he reportedly escaped from the kidnappers.

The 4 kidnappers have been arrested and charged with a series of crimes, including hate crimes.
Now, in attempt to help fund him and his family so that they can hopefully move forward in life and help heal this young man from the horrifying incident he was forced to endure, a GoFundMe account titled "Let's Show the Chicago Victim Love" has been started that has already raised over $48,000.
For those of you that have seen the horrific torture and trauma recently inflicted on a young man in Chicago, it is not something you will soon forget.

The perpetrators have been apprehended and hopefully swift justice will be served.  But let's take an opportunity now to show this young man and his family some financial support during this difficult time of recovery and let him know there are many out there that are here for him.

I've coordinated and verified a number of fundraisers through reddit.com/r/upliftingnews and promise that 100% of funds raised will go directly to this young man and/or his family/guardians.  Let's prove to him that there is far more good in this world than the evil he experienced.
After police saw a live feed on Facebook that was broadcasting the torture of his young man for the world to see, they were able to identify and apprehended the 4 black kidnappers.  Two women and two men have so far been charged with a series of crimes.

Jordan Hill, 18, of Carpentersville; Tesfaye Cooper, 18, of Chicago; Brittany Covington, 18, of Chicago; and Tanishia Covington, 24, of Chicago; were each charged with aggravated kidnapping, hate crime, aggravated unlawful restraint, aggravated battery with a deadly weapon and residential burglary, according to the Cook County state's attorney. Hill was also charged with robbery and possession of a stolen motor vehicle.
Police report that the victim is still traumatized by the ordeal, and that one of the kidnappers was supposedly his friend who he met at McDonald's for a sleep over.  That sleepover turned into a nightmare, and I think it's safe to say that his "friend" was not really his friend.
At a news conference on Thursday afternoon, police also said the victim had been friends with one of the suspects, 18-year-old Jordan Hill of suburban Chicago. They say on New Year's Eve, Hill and the victim met up at a suburban McDonald's to begin what both the victim and his parents believed was going to be a sleepover.

Police say Hill drove the victim around in a stolen van for a couple days. They ended up at a home in Chicago, where police say Hill and the three other suspects taunted the victim and beat him.

"He's traumatized by the incident, and it's very tough to communicate with him at this point," police Cmdr. Kevin Duffin said.
If you would like to donate to Austin Hilbourn and his family, you can do so at the GoFundMe account here.
Let's hope that they can recover in whatever ways possible after this disgusting ordeal.
---